SPECTACULAR ROUTES FOR FALL RIDING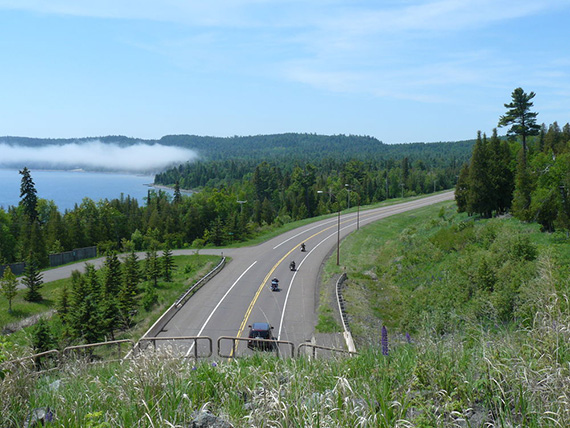 Just because the super-hot days of summer are now turning cooler doesn't mean you have to put away your motorcycle. Thanks to beautiful fall weather (or heated riding gear if you've got it), there's still plenty of riding to be had, and it's a feast for the eyeballs.
From the rugged rocks, pines and waterfalls of Minnesota's North Shore to the winding roads along the mighty Mississippi to Wisconsin's picturesque Door County, there are plenty of idyllic Midwest destinations to explore and take in all the fall color.
Check out these top Midwest fall motorcycle rides:
Minnesota North Shore – shown above, few drives are as majestic and stunning as the stretch of MN 61 that hugs the shoreline of Lake Superior from Duluth to Grand Marais. For an added treat, take the Gunflint Trail from Grand Marais into the heart of the Boundary Waters Canoe Area and enjoy the fine dining at Gunflint Lodge.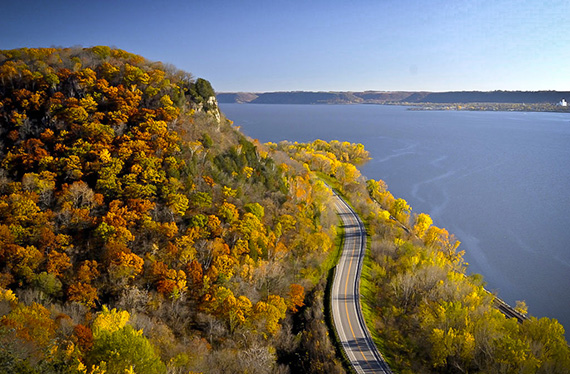 Mississippi River Bluffs – follow WI 35 from Prescott to La Crosse for some of the prettiest scenery in western Wisconsin. Tiny towns perched along cliff sides dot the route, and allow plenty of time to stop at the many unique eateries and shops along the way.
South Dakota Black Hills – even late in the season the Black Hills is sure to appeal. With the leaves down, the fantastic rock formations are even easier to appreciate. Don't miss Spearfish Canyon, Iron Mountain Road or Custer State Park's Wildlife Loop Road – just watch out for the buffalo!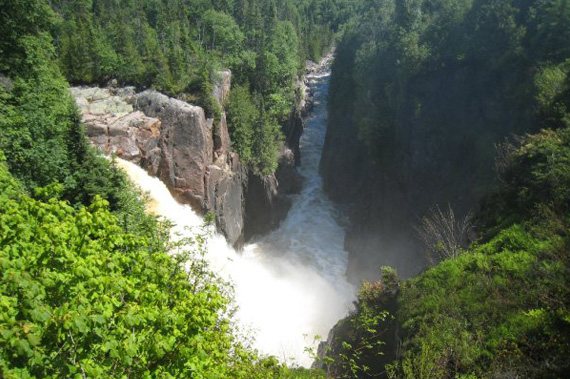 Lake Superior Circle Tour – for the truly adventurous, take a tour around the entire perimeter of Lake Superior. Bring your passport and enjoy one of the most beautiful rides (and lakes) in the world. Be sure to visit the pictographs at Lake Superior Provincial Park near Wawa.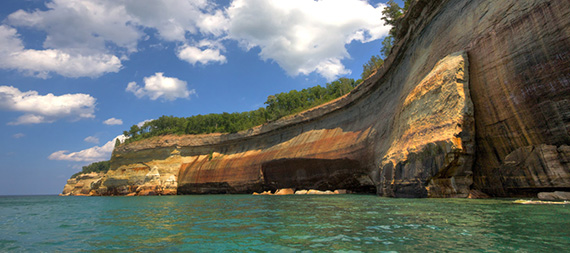 Pictured Rocks National Lakeshore – hugging the southeastern shore of Lake Superior in Michigan's Upper Peninsula, this drive is chock-full of breathtaking vistas. For the adventurous, take a side trip along Co. Rd. H-58 to the Log Slide and a stunning view of the Au Sable Point Light.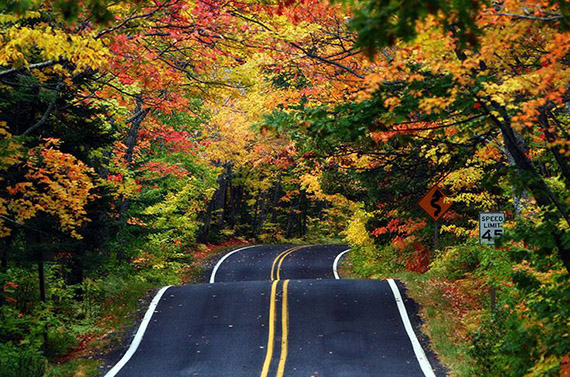 Michigan's Tunnel of Trees – one of the most loved scenic drives in the entire Midwest, this route is designated a Scenic Heritage Route and follows Michigan's M-119 along Little Traverse Bay up to Cross Village.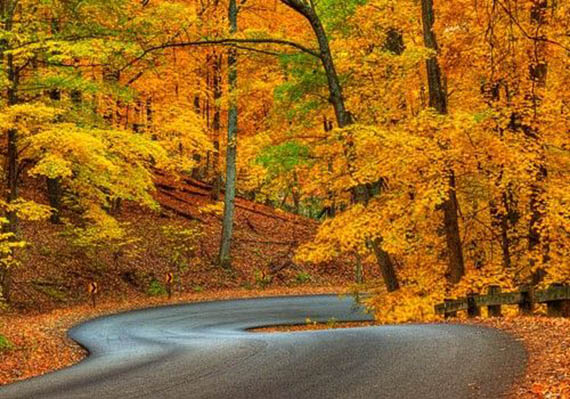 Indiana Arts Road 46 – connecting Bloomington, Brown Co. and Columbus in Indiana, you'll encounter stunning arts, vibrant culture, world-class architecture, flavorful local cuisine and breathtaking vistas along this 40-mile stretch of scenic highway.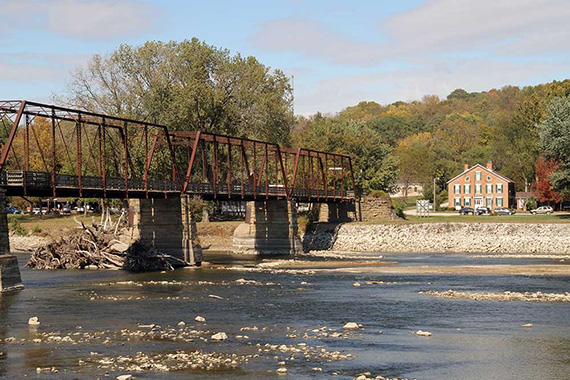 Iowa Historic Hills Scenic Byway – from picturesque farms to beautiful valleys, this 110-mile stretch connects seven historic towns loaded with artisan shops, galleries, great food and beautiful vistas.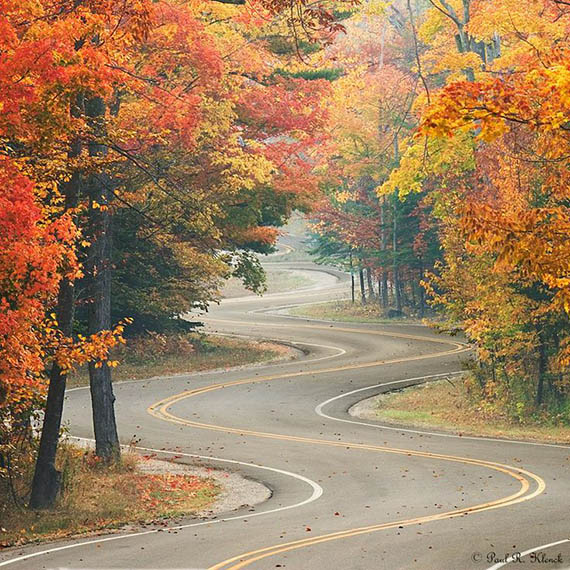 Wisconsin Door County Circle Tour – 70 miles of north-south road gives you unencumbered access to art galleries, orchards, lighthouses, state parks and some of the most beautiful vistas in all of Wisconsin.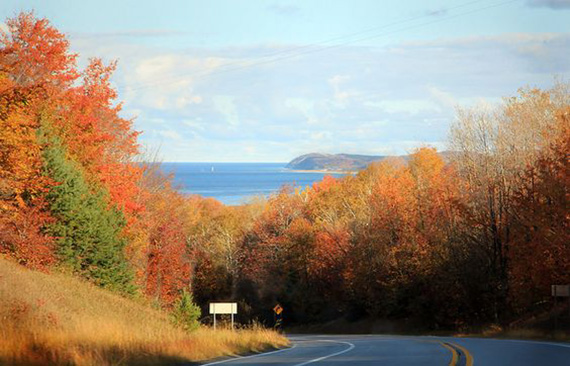 Michigan M-22 and Sleeping Bear Dunes – voted in 2011 by Good Morning America viewers as the most beautiful place in the entire country, M-22 winds its way from Manistee to Traverse City via the Leelanau Peninsula with breathtaking views, golden sand dunes and wonderful small towns to explore.