BEST ADVENTURE BIKES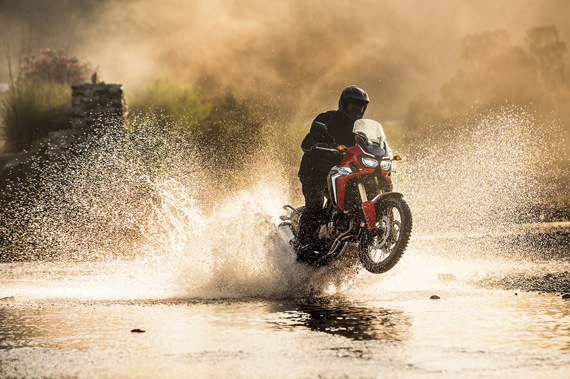 Cruisers are made for the open road, sport bikes for super speed and dirt bikes for dense woods and trails. But what if you want a bike that can do all three functions and switch roles mid-stream if your road takes you to some interesting places? If this sounds like you, then get yourself on an adventure bike.
While BMW has long dominated the adventure scene, many other manufacturers are offering incredibly capable machines for tackling both dirt and asphalt. When outfitted with a set of purpose-balanced tires (not too knobby, not too slick) you can take an adventure motorcycle on a long-haul tour across the country and then confidently set off down a forest service road in search of a great camping spot or your next encounter with Bigfoot (if that's your thing).
We've put together our picks for top machines, and whether you dream of conquering the Dakar Rally or merely want to ride the path less travelled, you'll find the machine of your dreams.
Honda Africa Twin -- This new go-anywhere bike (shown above) is a reboot of the machine that won the grueling Dakar Rally four times in the 1980s. Its compact, 998cc engine and exceptional ground clearance allow the Africa Twin to roam over any terrain, while an advanced traction-control system efficiently transfers power from the wheels to dirt.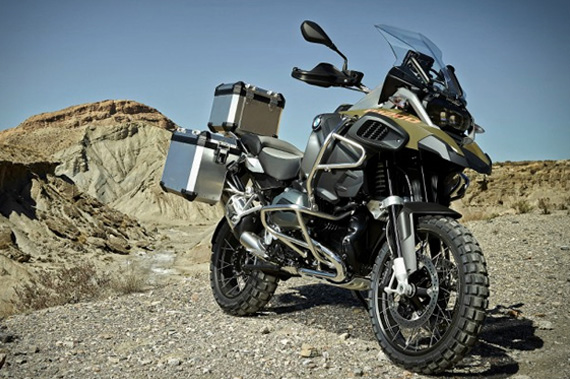 BMW R1200GS Adventure -- BMW's GS lineup of motorcycles is over 30 years old, and the latest R1200 GS Adventure takes a quantum leap in sophistication over its predecessors. With its lengthy suspension travel, massive 7.9-gallon fuel tank, and liquid-cooled cylinder heads for the first time in the bike's history, this imposing ride is rugged enough to take on the most difficult terrain.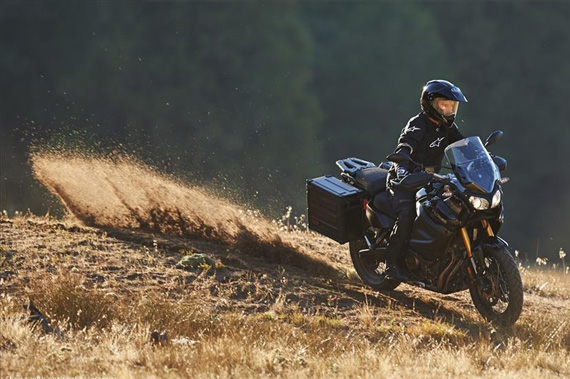 Yamaha Super Tenere ES -- The Super Tenere ES has more in common with the fire-breathing YZF-R1 than it does Yamaha's humbler offerings, making it an ideal match for open roads and light trails. Equipped with a powerful 1,199cc parallel-twin powerplant and electronically adjustable suspension, the Super Tenere's pavement-biased skill set makes it a great way to hop state borders as rapidly as possible.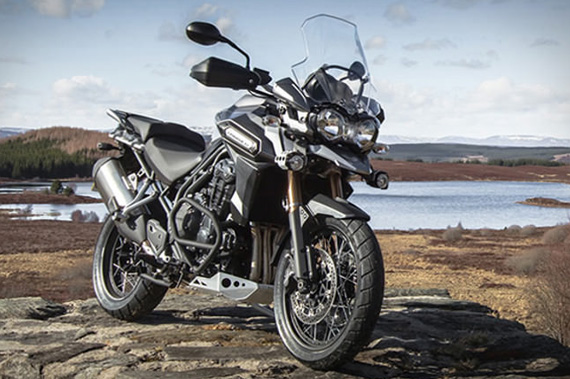 Triumph Tiger Explorer XC ABS -- If Triumph's Tiger 800 doesn't pack enough punch, the Explorer's 135 horsepower, 1,215cc three-cylinder should satisfy your need for speed. Though not as nimble as its smaller-engined stablemate, the Explorer XC offers a slew of off-road-friendly features including hand guards, generous suspension travel, an aluminum skid-plate, and fog lamps.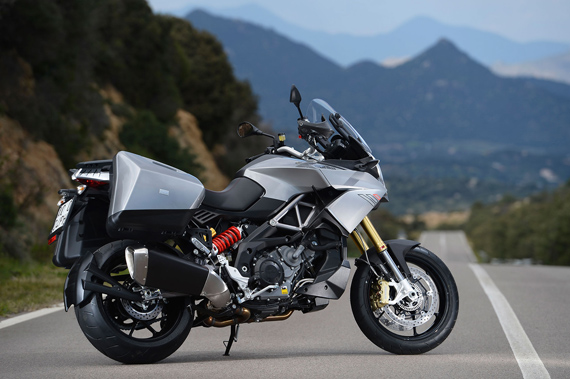 Aprilia Caponord 1200 ABS Travel Pack -- Adventure seekers with an appetite for the exotic should be drawn to the Aprilia Caponord 1200 ABS, a brawny Italian adventure tourer which steals styling cues from its superbike sibling, the RSV4. The Caponord boasts a big 1,197cc v-twin engine and a dynamic suspension system that's the first on a production bike to include a semi-active fork and an active rear shock, though it is better equipped for high-speed canyon riding than off-road ventures.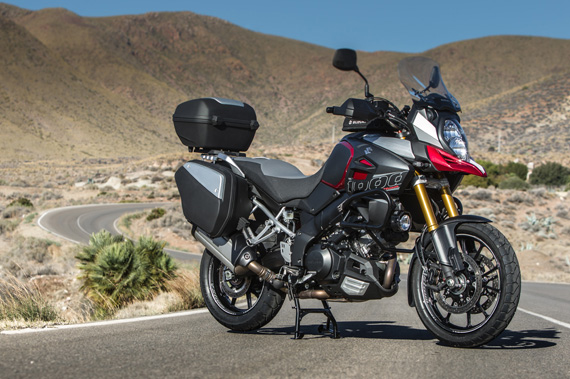 Suzuki V-Strom 1000 Adventure -- Though it claims a large footprint, the V-Strom 1000 Adventure is surprisingly fleet and nimble thanks to its torquey 1,037cc v-twin engine and precise suspension tuning. Equipped with amenities like handguards, removable saddlebags, a 9-way adjustable windscreen, and a 12-volt adaptor to power a GPS, the V-Strom 1000 Adventure makes it easy to pack up and hit the open road.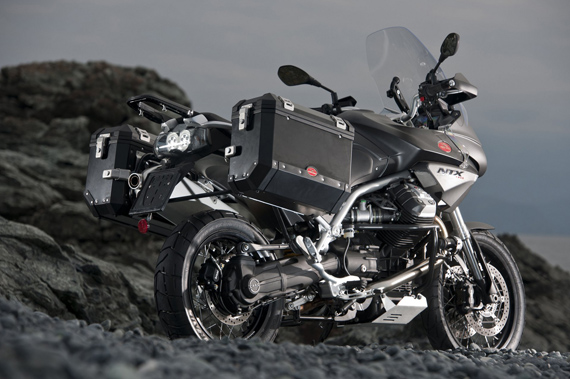 Moto Guzzi Stelvio NTX 1200 8V -- Italian motorcycles usually aren't renowned for their bulletproof versatility, but the Stelvio's quirks are what make it an intriguing alternative to mainstream adventure bikes. Showcasing Moto Guzzi's trademark transverse twin-cylinder engine, the Stelvio oozes character. Powerful yet capable of carving up canyon roads, this Moto Guzzi appeals to enthusiasts with a taste for nichey underdogs.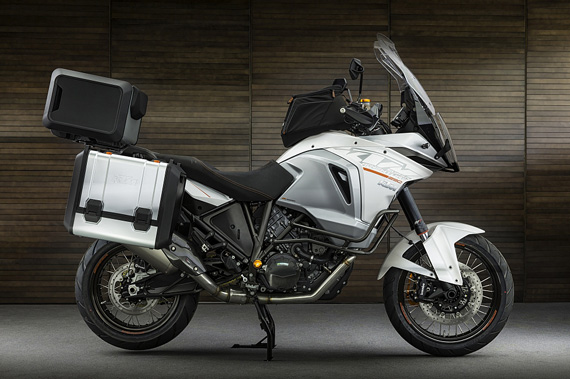 KTM 1290 Super Adventure -- Packing a potent 1,301cc v-twin and semi-active suspension, the 1290 Super Adventure is as sophisticated as its nemesis, the Ducati Multistrada. Unlike the Italian bike, the KTM's roots are offroad-focused, lending it a more rough-and-ready personality that's capable of tackling nasty offroad bits.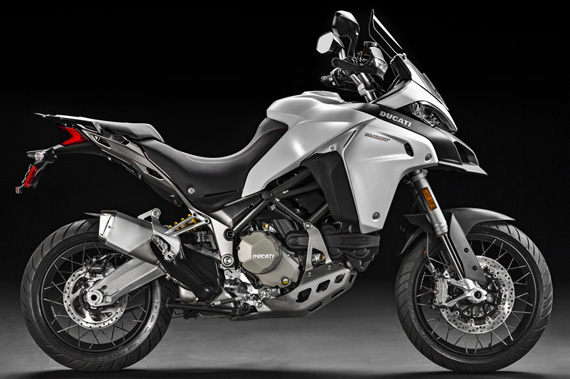 Ducati Multistrada 1200 Enduro -- While Ducati's heritage is on pavement, this Enduro is more than just a road bike that can handle gravel. The powerful dual-sport has plush suspension and pared-down bodywork to cut through brush, while rugged details like spoked wheels (for easy on-the-go repairs) and a protective skid plate bolster confidence off-road.
Ready to buy an adventure bike? We can help with that! With scads of motorcycles to pick from onCycleSoup.com, you're bound to find the perfect to bring out the explorer in you.