Bikes That Bombed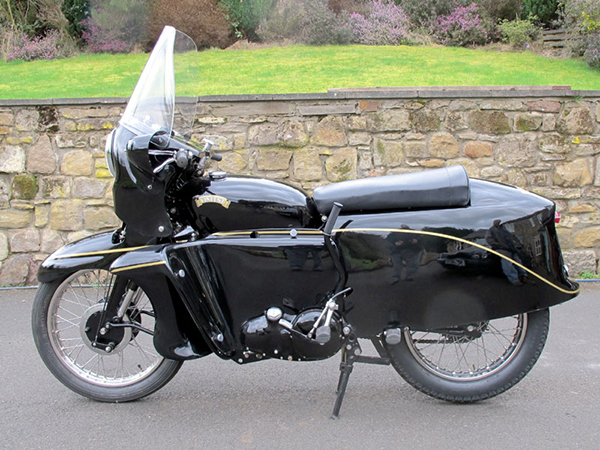 Mr. Soichiro Honda was fond of saying, "More is learned from failure than from success." And when it comes to motorcycles, there have been some monumental failures. Whether because the machine was technologically ahead of its time or because it looked like Daffy Duck was turned loose to design it, some motorcycles were duds right out of the gate. Sure, they might have held on for a year or two, but they were doomed to live in infamy as either too goofy, too quirky or just too damn ugly.
Much as it pained our eyeballs, we've put together this compilation of the top 10 motorcycles that failed. From older rides like the rotary-powered Suzuki RE5 to modern-day attempts to shove a turbocharger into anything with two wheels, we've found the best of the worst motorcycles for you to cringe over.
Vincent Black Prince & Black Knight (shown above) -- A Vincent Black Shadow? Awesome. These bikes? Not so much. In a last ditch attempt to save the company in 1955, Phillip Vincent wrapped a fiberglass shell around the iconic machine, thus hiding what is probably the most beautiful motorcycle engine ever made. You either loved it or hated it. (Hint: most people hated it.) Vincent closed up shop at the end of that same year.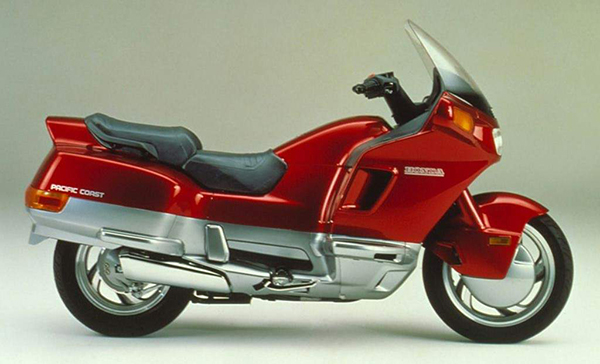 Honda Pacific Coast -- Half motorcycle, half Tupperware container that looked like it needed to be "burped," the PC800 was a strange beast. Sure, it featured a fabulously reliable Honda V-twin engine, but the lift-up rear end with its hidden storage was laughably goofy. It was marketed as a perfect commuter bike, but seriously; if you need this much plastic on your motorcycle, go buy a car.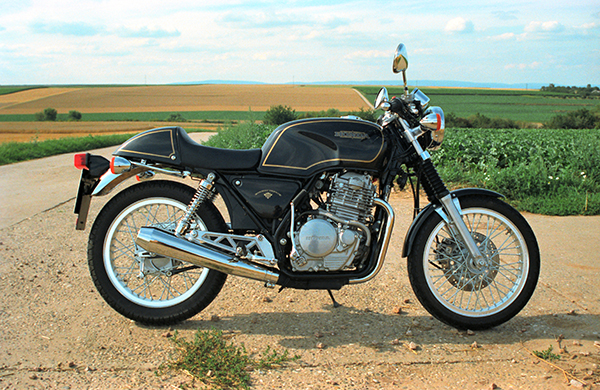 Honda GB500 -- The short-lived GB500 came out in 1989 and should have been a hit. Looking like it was lifted right out of an Isle of Man TT Race, this factory-built café racer was a gorgeous aberration. Deep black paint (actually called "Black Green" by Honda) adorned with gold details, drop bars and tons of nostalgia. But it was expensive back then—north of $4 Grand—and the café racer craze had yet to really take hold. It lasted until 1990.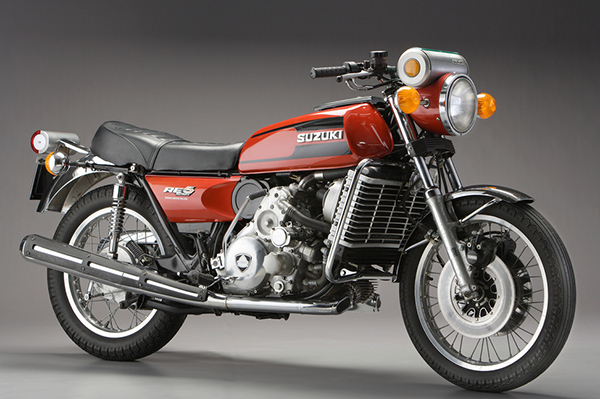 Suzuki RE5 -- On paper, a rotary sounds perfectly suited to a bike — it's small, powerful, and incredibly smooth. What's not to like? But wait—did we mention it's scorchingly hot, mechanically complex, and darn heavy to boot? Throw on bizarre styling bits like the thermos-looking gauge cluster with retractable cover that popped open when you turned the ignition key (we're not making that up) and the end result was a bike that was too much Buck Rogers and not enough Steve McQueen. It only lasted from '74 to '76.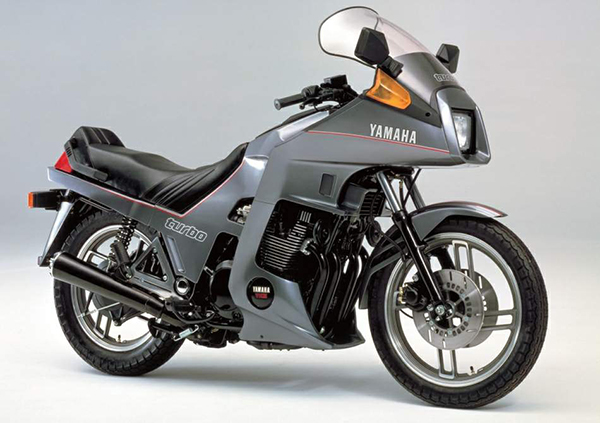 Anything Turbo -- Just because you can do something doesn't mean you should. Case in point: the turbocharged motorcycle fad of the 1980s. Honda launched it with the CX500. Yamaha's Seca Turbo and Suzuki's XN85 followed suit, with Kawasaki's GPZ7650 last (but arguably best) to the game. These machines were expensive, mechanical nightmares, and no matter how hard the designers tried, they all looked as if they'd taken design cues from the flying motorcycles of Galactica 1980 (look it up; it's as awful as these bikes).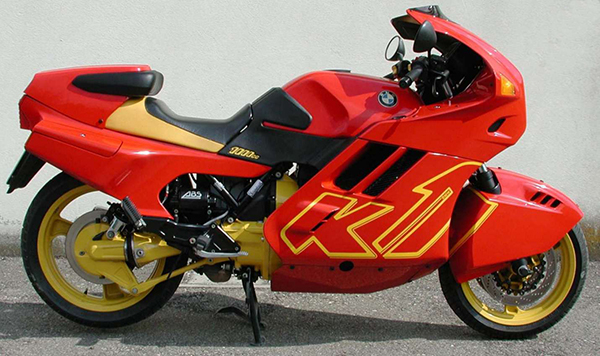 BMW K1 -- Looking like an aborted experiment from Tony Stark's lab, the K1 was a polarizing attempt by BMW in 1988 to break into the high-speed sport-tourer market and prove it could build something besides the venerable Boxer engine. It failed. It was neither fast nor great for touring, and even earned the nickname of "yogurt carton" in Germany thanks to problems with poor panel fit and cracking. By 1993 the yogurt had spoiled and the bike was scrapped.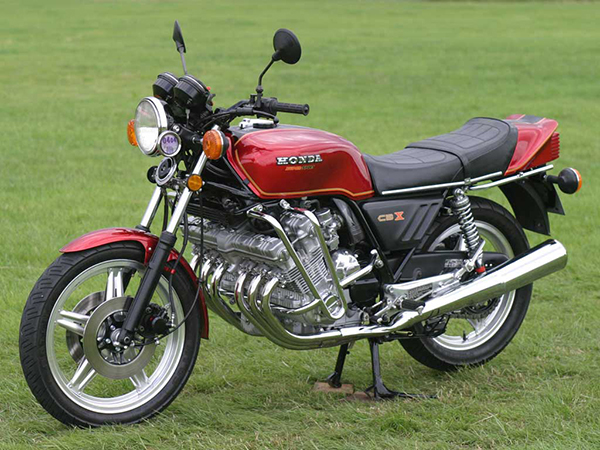 Honda CBX -- Proof that more must be better, when the CBX was launched in 1978 it featured six in-line cylinders, six carbs, six exhaust downtubes and 24 valves. The 1,047cc engine delivered a reported top speed of 136 mph and by all accounts was a decent enough performer. American riders, though, just could not get over the almost comical width of the bike when seen from the front. It was shelved by 1982.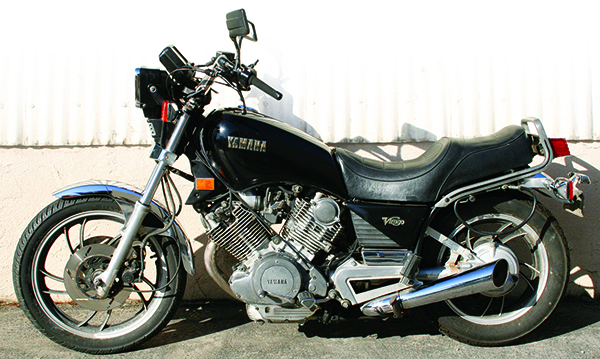 1982 Yamaha Virago 920 -- Don't get me wrong – I love the Virago, and apparently so do a lot of other people considering how well the bike has sold for Yamaha over the years. I even owned a '83 920 back in the day. But the designers at Yamaha were smoking something very strange the year before when they stuck a rectangular headlight on the front and swapped the analog gauges for the now-infamous Cycom digital dash. The fact that it lasted all of a year says it all.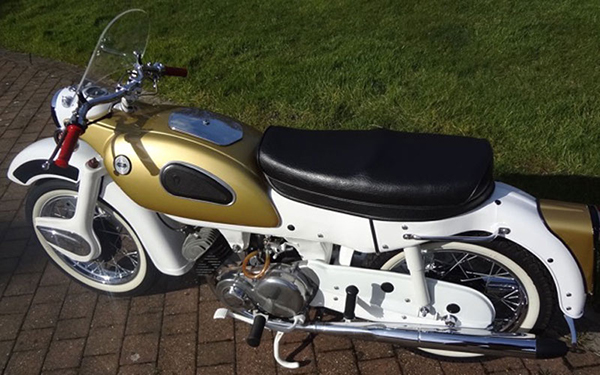 Ariel Arrow -- Ariel made some amazing machines back in the day. It's Red Hunter and Square Four are machines to be admired; the Arrow, not so much. A stripped down version of Ariel's Leader, it was too much pressed steel, too much two-tone paint, too many covers and simply too much, "My god what were they thinking!" Around from 1959 until 1965, this was Ariel's last bike before the company imploded. What a shock.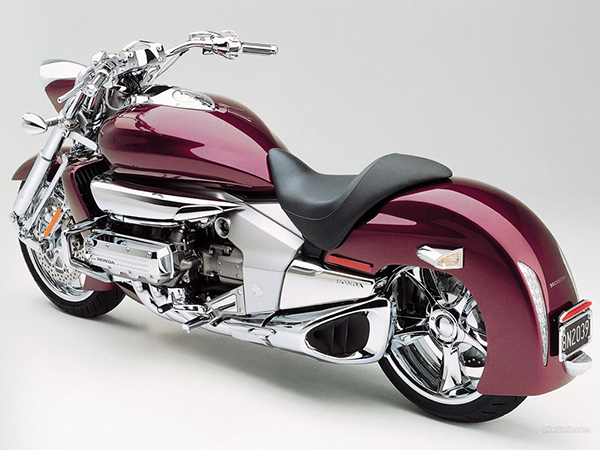 Honda Rune -- Something went seriously wrong in Honda's design studio when they penned the Rune. It was a motorcycle that only Judge Dredd could appreciate. Sure, it's got the big 1832cc flat-six engine, but this enormous monstrosity was better suited for comic books than it was for the street. And did we mention it weighted 850 lbs?!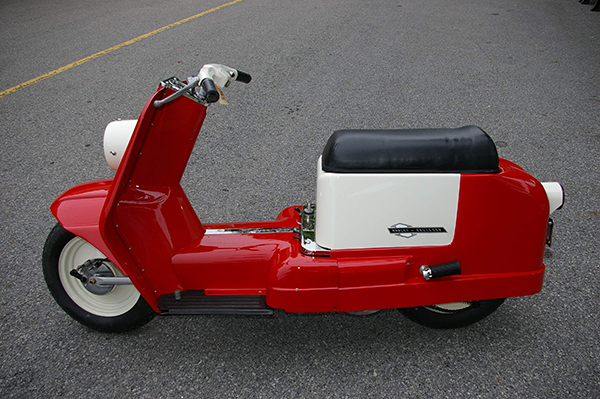 Harley Davidson Topper -- Ugliest. Harley. Ever. Released in 1960, the Topper was HD's attempt to build something cheap to get city dwellers around town. Lacking the style of a Vespa or Lambretta, the Topper was an unreliable underpowered experiment gone wrong. Only a few thousand were ever sold, and Harley ceased production in 1965.